About Melody Jane
+

Products & rising
?

+

Happy Customers
?

~

Cups of Coffee
☕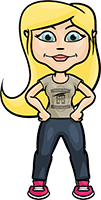 Melody loves coming to work every day, she has a passion for all miniatures and is always enthusiastic and fascinated by the doll's house stock she sells.Our business has many happy repeat customers so you can be assured that we will do our best to keep you coming back by giving excellent service and finding different and exciting things to add to our ever growing doll's house collection to help you create your miniature scenes.
Melody Jane Dolls Houses based in North Wales employs a small team of people who between them sell and dispatch orders to customers all over the world.
Your custom is important to us, we hope you enjoy visiting our site, if you have any questions please don't hesitate to contact us.
01745 330072 or support@melodyjane.com
Independent retailer of Dolls houses, furniture and accessories
Opened for business in 2002
Family owned and run by fellow enthusiasts
Dedicated team looking after your orders and enquiries
Easily contactable by phone and email
You are welcome to order any item from this web site - no need to open an account although it is easier if you are going to order again - simple payment via Debit Card, Credit Card, PayPal, or Bank transfer.
Top Rated Seller on eBay.co.uk and also on Amazon

Melody Jane Dolls Houses is a VAT registered company. VAT Registration Number GB190640316

Company Registration Number 9073233